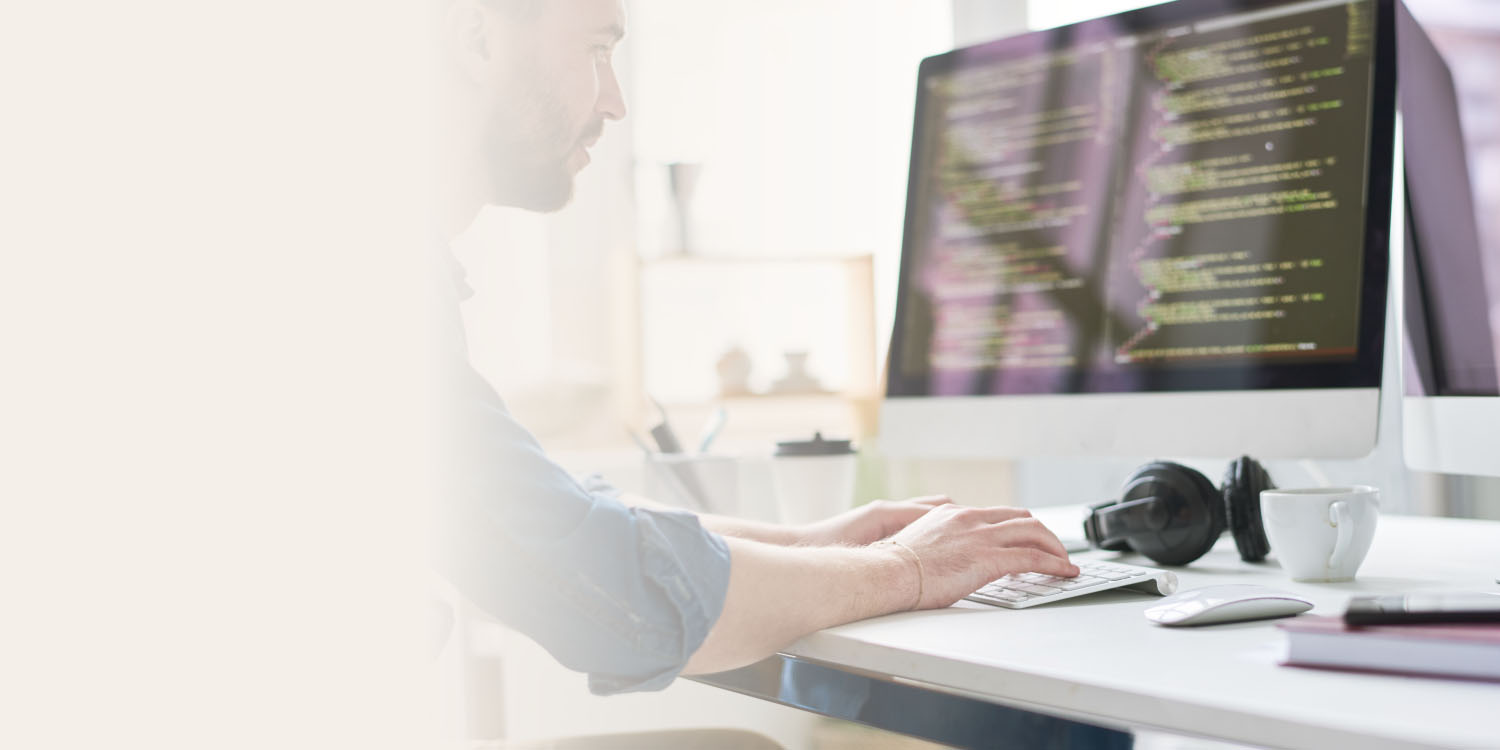 IT Infrastructure Services – Consulting, Implementation, Management – to Increase Your Business Sustainability
Intelligence Data Services's IT team delivers a full set of services to keep your IT infrastructure reliable with on-going infrastructure administration, continuous monitoring and prompt troubleshooting. We are also ready to plan, implement and manage changes in your IT environment to support the uninterrupted flow of your business operations.
Enterprise-wide infrastructure services
We relieve you from the necessity to cope with various IT infrastructure issues with our consulting and management services covering your cloud solutions, data centers, virtual desktop infrastructures, and the application of DevOps practices.
IT infrastructure consulting
Our team can assist you in determining your current IT infrastructure state, and further help you build and realize an IT strategy aimed at improving your IT infrastructure efficiency.
Intelligence Data Services offers the following services in terms of IT infrastructure consulting:
Audit of the entire IT infrastructure according to the industry standards if applicable (e.g., HIPAA, PCI DSS, GDPR).
Analysis of the IT infrastructure management processes based on ITIL principles and their further optimization.
Designing a detailed plan to improve your IT infrastructure performance.
Identifying operational issues and data protection risks and defining a way to eliminate them.
Providing consultations and trainings for your employees to improve their infrastructure management skills.
IT infrastructure management
Our offering in terms of IT infrastructure management includes the following services:
IT infrastructure administration
We apply our long-term experience in ITSM to maintain the performance of your network, Windows and Linux servers, databases, hardware and software operability to help you keep a high level of your business productivity and minimize systems downtime
IT infrastructure monitoring
With the help of such tools as System Center Configuration Manager (for Windows servers) and Ansible (both for Windows and Linux) our team is well versed in, Intelligence Data Services can detect and mitigate performance or security issues before your employees or external users find them. Thus, we'll help you maintain a high level of user satisfaction
IT infrastructure troubleshooting
Intelligence Data Services IT team offers you their 24/7 availability and readiness to mitigate the issues related to your IT infrastructure scalability, its uptime, resource utilization, storage use, and many more
IT infrastructure evolution
We are ready to take the overall responsibility for managing minor and critical changes you need to make in your IT environment, e.g., improve the data protection within your IT infrastructure by proper implementation of security measures like IDS/IPS, DLP, SIEM, or perform a smooth movement of your workloads to the cloud with the minimal downtime
Cloud infrastructure services
Taking into consideration your current business needs and requirements and applying the extensive expertise in cloud computing platforms, i.e. AWS, Azure, Google Cloud (GCP), and more, Intelligence Data Services IT team is ready to provide you with a range of cloud-specific services.
Cloud infrastructure consulting
Intelligence Data Services team of certified cloud architects will help you to find a suitable approach to integrate a cloud strategy into your general business strategy. We offer professional consulting services on migrating your business to the cloud faultlessly and increasing the number of cloud services used across your organization to accelerate your business operations.
Cloud infrastructure management
Intelligence Data Services cloud administrators can set up and maintain your cloud-based IT infrastructure. Our experts provide cloud management services focusing on:
Properly setting up your cloud-based IT infrastructure.
Configuring and optimizing AWS, Azure, and other cloud services usage.
Constantly monitoring your cloud-based IT infrastructure to detect problems before your users do.
Planning and further implementing changes and expansions meeting your needs and requests.
In case the applications managed by another vendor are concerned, cooperating with the vendor, possibly applying the DevOps approach.
Providing you with consolidated billing (one bill for AWS services and our cloud services).
Cloud infrastructure monitoring
In case you do not need to outsource all the cloud infrastructure management activities, our team is ready to deliver ongoing monitoring services to ensure the prompt detection and prioritization of operational issues occurring within your cloud infrastructure and relating to resource utilization, network performance, etc. To deliver high-level monitoring services while avoiding downtimes within your cloud IT environment, we properly configure Zabbix, Nagios and similar tools.
Cloud infrastructure security
As a Gold Microsoft Business Partner equipped with the competencies in Cloud Platform, Data Platform, Datacenter, and Messaging, and an IBM Business Partner in Security Operations & Response, Intelligence Data Services is ready to ensure the security management and threat protection across your cloud infrastructure by:
Constant monitoring of the protection level of your cloud environment to deliver up-to-date information on any suspicious activity happening within your IT infrastructure.
Defining the steps to cope with potential and actual security risks.
Analyzing information and event logs we get from your cloud solutions to identify suspicious activities and prevent security breaches.
Eliminating identified security issues and restoring the cloud infrastructure security.
Applying security policies, if needed, to make your cloud IT infrastructure meet the security standards (PCI DSS, HIPAA, and others).
Cloud migration
Intelligence Data Services team can perform a full-scale migration of your on-premises IT infrastructure to the cloud with the minimal downtime during the migration process. We can seamlessly put your IT infrastructure in the virtual environment to increase its flexibility and scalability with the reduced operational costs. Having the experience with a number of cloud computing platforms, we can help you create an agile cloud-based IT infrastructure.
Intelligence Data Services IT infrastructure team is experienced in a wide range of data center services – we cover management, maintenance, and monitoring of on-premises, cloud-based, and hybrid data centers.
Our data center experts are ready to make your data center operational capabilities meet with your business needs, close any data center operational gaps, improve your data center efficiency by automating various routine processes in your data center, such as data center scheduling and monitoring, application delivery.
Intelligence Data Services data center management services include:
Installing and properly configuring servers, storage and network appliances, and other data center components.
Managing data center workflows.
Retiring or adding data center components if needed.
Carrying out the migration of an on-premises data center to the cloud with the minimal downtime.
Managing regular enhancements of data center components (servers, storage, networking equipment, software) according to your requests.
Managing optimal load balancing and data distribution across your data center.
Providing the security of your data center and regularly performing backups to ensure data safety with the help of System Center Data Protection Manager (DPM), Veeam Backup & Replication.
Designing a disaster recovery plan to avoid data loss.
Ensuring a complete transparency over the data center components, e.g., computers, storages, networking hardware, software.
Data center monitoring
If you do not feel like outsourcing all the set of data center management activities, Intelligence Data Services offers their data center monitoring services separately. Our team supervises the entire data center infrastructure, be it on-premises, cloud-based or hybrid. To ensure constant monitoring within your data center infrastructure and deliver you detailed insights into your data center state, we use such automated monitoring tools as Zabbix and Nagios. Intelligence Data Services provides:
Ongoing monitoring of Windows, Linux servers and computer systems to ensure they perform properly and avoid unplanned downtimes.
Monitoring of data center operations and predicting or quickly addressing any arising issues to avoid business interruptions due to unexpected downtimes.
Client Satisfaction
A culture of innovation at the heart of client satisfaction. Being one of the best digital company. We assure time bound services to our customers and support them in developing winning strategies for their businesses through innovative technologies.
Effective Solutions
We believe in the passion about bringing more with a merciless search of triumph, we begin where other agencies stop. We are professional, experienced and forward thinking, and our great strength is decoding our client's needs into effective solutions.
Support
Our 5 Star Support Forum is at your disposal 24 to 48 hours! Our support team loves helping our clients. Just give us a contact whenever you're lost or just need to run some ideas by us! We will happy to help you.
Contact
Do you have a technology need, business challenge, or need help with a new business idea? Get in touch with us here and we can help you plan your way forward.
Let's Discuss Your Project
Obtaining further information by make a contact with our experienced IT staffs.
We're available for 8 hours a day!
Contact to require a detailed analysis and assessment of your plan.